Barrett Wadsworth
President & Founder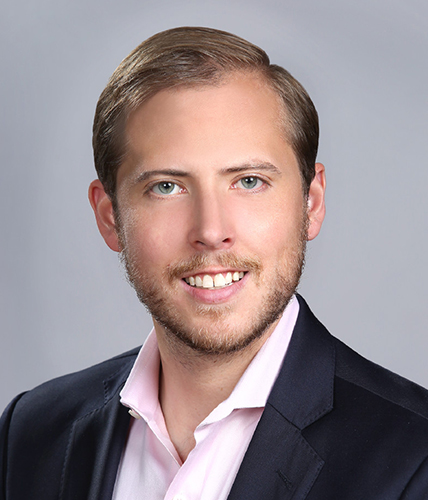 Barrett's career in finance began in 2008 at a large broker/dealer firm, learning the basics alongside his father Bill Wadsworth. Always wanting to create a superior client experience, Barrett founded North Woods in 2015 as an independent RIA to act in a fiduciary capacity for its clients.
Barrett is known for thinking outside the box on behalf of clients to develop creative tax & planning strategies. He is also heavily involved in portfolio allocation decisions and macro-level investment research.
Away from the office Barrett is an avid outdoorsman, and has spent significant time paddling through Northern Canada or hiking the Appalachian Trail. In winter he can often be found on the soccer field. A proud father of two, Barrett lives with his wife and sons in beautiful East Aurora.
Barrett currently serves as Treasurer on the Board of Trustees of Trocaire College, and as a Trustee for the Aurora Arsenal Soccer Club. He has previously served on boards & committees for numerous other local organizations.
- Bachelor's Degree: Hamilton College
- Sustainable Investment Professional Certification (SIPC): Concordia University
- Investment Management Theory and Practice: Yale School of Management
---
Jeremy Wadsworth, CFA

®

, CIPM®
Chief Investment Officer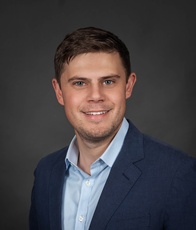 Jeremy's passion for finance began in undergrad at Carleton College, where he majored in their world-renowned economics department. After graduating, Jeremy worked as an analyst for a number of investment management firms while he pursued his Chartered Financial Analyst (CFA) designation. After becoming one of WNY's youngest charterholders, Jeremy continued to hone his skills by pursuing and obtaining his Sustainable Investment Professional Certification (SIPC), becoming one of the first people in Buffalo to obtain that specialized designation.
In 2017, with four years of experience as an analyst, Jeremy joined North Woods as Chief Investment Officer. Jeremy is responsible for North Woods' overall portfolio management which includes strategic asset allocation, fund/manager research & selection, and trading. Additionally, Jeremy directly advises many of the firm's high net worth clients allowing him to integrate the portfolio construction process with a client's unique goals, tax situation, and income needs.
Away from the office, Jeremy is very active on the soccer field and has a true passion for travel. He can commonly be found sneaking away for the weekend to the woods or planning another international adventure.
- Bachelor's Degree: Carleton College
- Chartered Financial Analyst: CFA Institute
- Certificate in Invesment Performance Measurement: CFA Institute
- Sustainable Investment Professional Certification (SIPC): Concordia University
---
The CHARTERED FINANCIAL ANALYST™ (CFA®)
The CFA charter is a graduate-level investment credential established in 1962 and awarded by CFA Institute — the largest global association of investment professionals. To earn the CFA charter, candidates must: 1) pass three sequential, six-hour examinations; 2) have at least four years of qualified professional investment experience; 3) join CFA Institute as members; and 4) commit to abide by, and annually reaffirm, their adherence to the CFA Institute Code of Ethics and Standards of Professional Conduct. High Ethical Standards. The CFA Institute Code of Ethics and Standards of Professional Conduct, enforced through an active professional conduct program, require CFA charter holders to:
• Place their clients' interests ahead of their own
• Maintain independence and objectivity
• Act with integrity
• Maintain and improve their professional competence
• Disclose conflicts of interest and legal matters
Additionally, regulatory bodies in 22 countries and territories recognize the CFA charter as a proxy for meeting certain licensing requirements, and more than 125 colleges and universities around the world have incorporated a majority of the CFA Program curriculum into their own finance courses.
The CFA Program curriculum provides a comprehensive framework of knowledge for investment decision making and is firmly grounded in the knowledge and skills used every day in the investment profession. The three levels of the CFA Program test a proficiency with a wide range of fundamental and advanced investment topics, including ethical and professional standards, fixed-income and equity analysis, alternative and derivative investments, economics, financial reporting standards, portfolio management, and wealth planning. The CFA Program curriculum is updated every year by experts from around the world to ensure that candidates learn the most relevant and practical new tools, ideas, and investment and wealth management skills to reflect the dynamic and complex nature of the profession.
SUSTAINABLE INVESTMENT PROFESSIONAL CERTIFICATION (SIPC)
The Sustainable Investment Professional Certification program is designed to meet the needs of professionals in finance, investment or other functional areas in business through a rigorous training curriculum in the field of sustainability. The program offers 70 to 80 hours of self-study curriculum material, online study guidance and certification testing, culminating in the award of the Sustainable Investment Professional Certificate. Topics covered include sustainability, governance, ethics, corporate social responsibility and environmental sustainability.
CERTIFICATE IN INVESTMENT PERFORMANCE MANAGEMENT (CIPM®)
The Certificate in Investment Performance Measurement (CIPM®) Program leverages the expertise of CFA Institute, the respected global leader in investment education, ethics, and standards, to deliver practice-based approaches and develop skills for effective investment performance evaluation and manager selection.